411 ON BID BONDS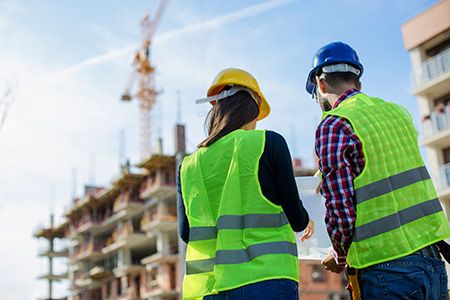 A bid bond can be just as important to a construction company as are their tools, supplies, and team members. Without the ability to bond a project, many job opportunities will be unobtainable for a contractor. A bid bond guarantees that a project owner will be compensated if the low bidder on a project fails to enter into a contractual relationship with owner and supply payment/performance bonds if required. If the low bidder fails to sign the contract for the work they bid on, the owner is entitled to be compensated in the full amount of the bid bond (Usually 5, 10 or 20% of bid amount.) The bid bond also assures the project owner that the bidder has undergone rigorous prequalification by the bonding company and possesses the financial resources and technical skills necessary to complete the project. Project owners utilize these bonds to ensure that only qualified contractors bid on their project.
Key items to remember with bid bonds:
Bid bonds are time sensitive bonds meaning they are only valid from the time of bid until a contract is signed and returned to owner with required payment/performance bonds. Once contracts are signed with appropriate payment/performance bonds, the bid bond is void.
If you have made a mistake on your bid such as missing an item or transposing numbers which resulted in you being low bidder. All is not lost, you are able to protest your bid in most cases and explain what mistake occurred. This needs to be done as soon as possible after mistake is discovered. Deciding you no longer want to do the project is NOT a mistake you can protest.
Some owners accept cashier's checks instead of a bid bond. Be very careful if you choose to bid with a cashier's check. If you don't have the backing of a bonding company, there is a risk of losing the money permanently should you be low bidder and unable to obtain a bond for whatever reason.
Bid bonds don't cost anything to obtain, however, you need to do some prequalification before you need the bond in-hand. This takes a little time, so the sooner you establish a bonding relationship, the better.
Brehmer Agency specializes in providing contractors with the surety solutions they need to access the work they desire.. Contact our team today to get the ball rolling.